Typical Details or selected elevations
Typical details are often required to support a landscape scheme for a planning submission. These could include typical side profiles of general tree pits or tree pits that use engineered structural soil cellular systems, hedgerow trench planting, plant beds, or boundary details (for example walling, fencing, and railings).
Section elevations illustrate a cross-section through the site with relevant contextual information of what is behind the cut line. A section elevation is a useful tool in illustrating existing and proposed landform profiles whilst also giving context to the landscape scheme in combination with the proposed built form. Section elevations can also be used to demonstrate mature heights of proposed planting such as scrub or woodland for screening purposes to help support landscape and visual impact assessments.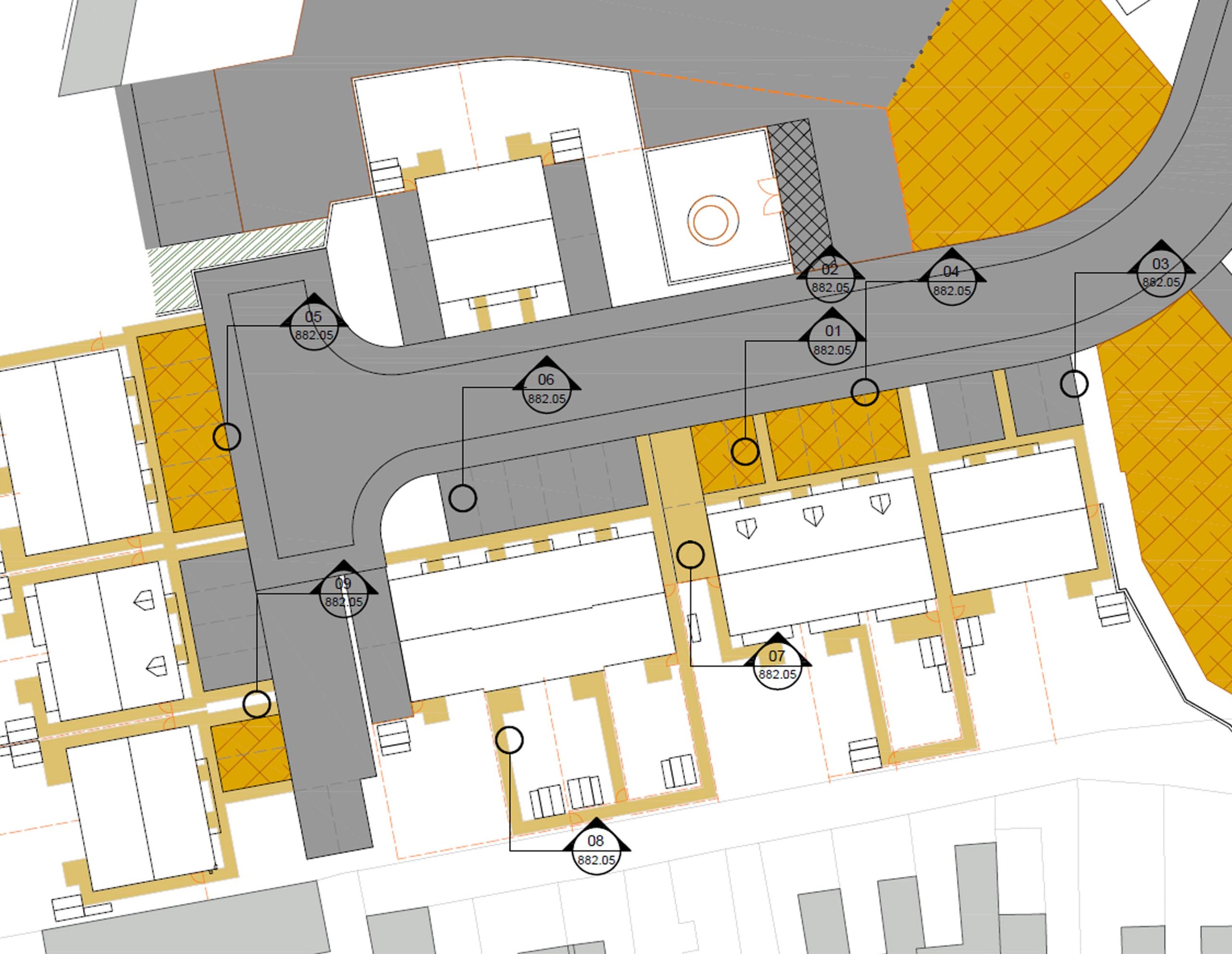 For more information on Typical Details, or to discuss a specific project, contact our office on 0845 463 4404.