A landscape layout is a colour-rendered plan to a fixed scale, useful at the Developed Design Stage (RIBA stage 3) and for full planning applications that detail a developed design and spatial arrangement of hard and soft landscaping within the site boundary. The design considers any retained existing features and is based on the site layout provided by the Client or Architect. The landscape layout can also detail proposed and retained existing spot heights or contours.
The purpose of this drawing is to show how the proposed development will impact the existing site and surrounding landscape whilst compensating for any trees or vegetation lost due to the construction of the proposed development. Considerations into connectivity, material palette, planting character, maintenance, environment and more need to be well demonstrated in this drawing to help gain planning approval or to discharge any relevant planning conditions.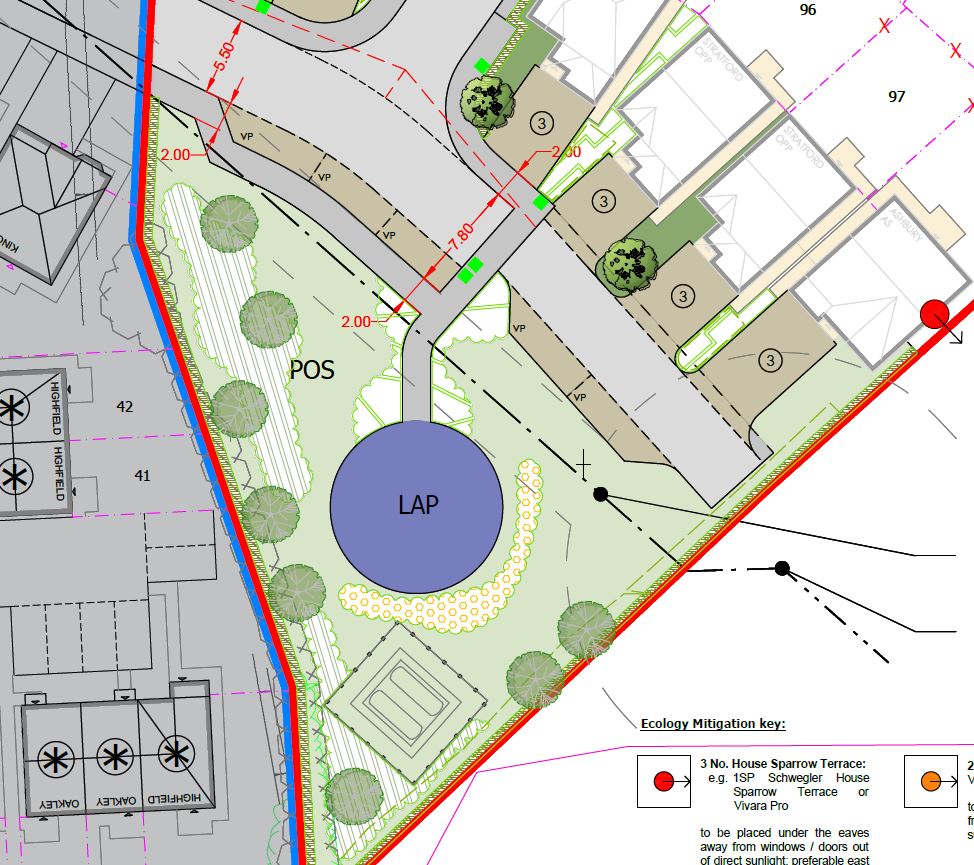 For more information on Landscape Layouts, or to discuss a specific project, contact our office on 0845 463 4404.